Ice fishing packing list for Jeff's Ice-O-Miniums at Lake of the Woods (LOW)
Sleepers at Jeffs are walk in ready and built with your comfort in mind.
Of course we want your ice fishing trip at Lake of the Woods to be a enjoyable and memorable one! While staying in our sleeper ice fishing shacks, these items might make your trip more enjoyable.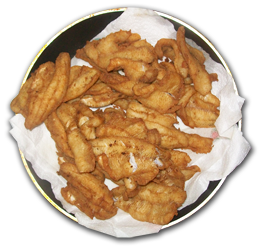 •
Food
- don't forget oil and seasoning for your catch!
•
Cooler
- to keep your food from freezing outside or keep it cool inside.
•
Water and Beverages
•
Cooking kit
- fillet knife, fry pan or deep fryer, paper towels, paper plates, flatware, storage bags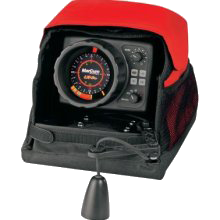 •
Bedding
- sleeping bag / pillow, bunks are well padded.
•
Fishing gear
- To see whats below, bring your flasher (for example, Vexilar or Marcum), rods, jigs, tackle, rod holders, extra fishing line, and live bait is waiting in your shack!
More about Lake of the Woods ice fishing rods and tackle here.
•
Clothing
- As the ice fishing shacks are both well heated and insulated, staying warm is easy. Don't forget your slippers and sweats as they are common attire at Jeffs! If you plan on fishing outside, bring your warm clothing, boots, mittens and hats!
•
Generator
(Optional)
- While each shack is supplied with gas operated lights and cookers, the shacks are also wired for electrical - convenient for recharging your flasher batteries, cell phones, or watching TV (excellent television reception) or radio for listening to the football game. Yes, some visitors even bring their televisions, toasters, and microwave ovens! Remember to bring generator fuel!

Download this packing list for your Lake of the Woods ice fishing trip!